Genuinely Better Towbars
Superior Design

Maximum Strength

Enhanced Styling

International Patents Applied

​

Covered by Milford's Lifetime Warranty

Australian Made & Owned!
*T&C's Apply.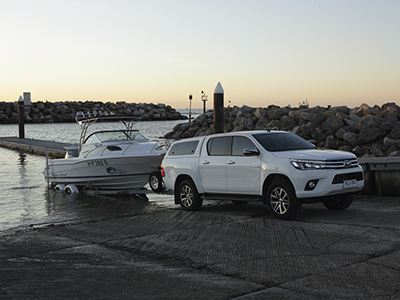 Every Milford Towbar is designed, tested and built to genuinely outlast and out-perform the competition, giving you peace of mind throughout the toughest of towing conditions.
Certified to the highest Australian (AS 4177) and global standards, Milford Towbars are not only incredibly stylish but are guaranteed to deliver savings with the maximum competitive value.
Each Towbar is specifically designed and purposely built to reduce strain on the vehicle, ensuring maximum performance. Milford uses the very latest CAD software along with highly developed and proven FEA simulations on each design before every part is rigorously tested. Physical product testing includes static and extensive on and off vehicle dynamic testing in order to replicate towing loads and to ensure each product is optimised to reach the highest level of strength whilst being suitably harmonised to the vehicles maximum towing capability.
Milford Towbars are made from only the best quality materials and modern manufacturing processes in order to ensure hassle free towing for the life of your vehicle.