Superior Design

Ergonomic Function

Covered by Milford's Lifetime Warranty*
*T&C's Apply.
Milford's award winning ErgoRack™ is the answer to easy ladder transportation. Both ergonomically and economically, it's the sensible solution for ladder transportation. Best of all, ErgoRack™ is so easy to use.
ErgoRack™ is operated from the ground, so there's no need to lift heavy loads above your shoulders or climb onto the roof, Tow Bar or bumper to load your ladder; which is great news for the long-term health of your lower back and shoulders. And the auto clamp feature automatically restrains ladders for safe transport – how easy is that?
The ErgoRack™ features a lightweight, powder coated aluminium design that allows a big payload to be carried on top of the rack.
Designed for commercial use, this is one set of roof racks you can't do without.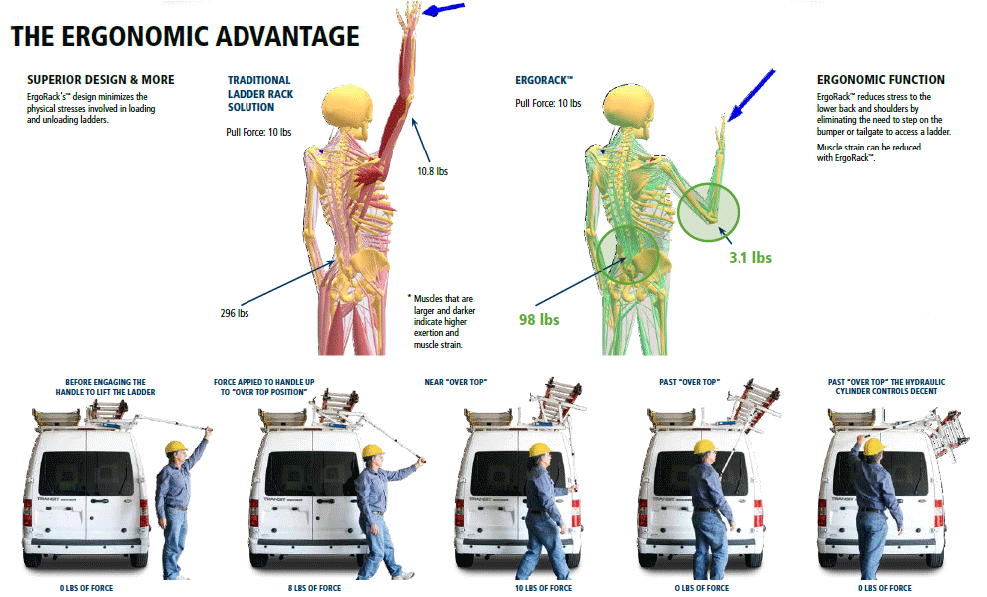 The powder coat finish means that ErgoRack™ is extremely duable and lightweight, reducing your vehicle's fuel consumption and the clever design means there is no need for additional hardware or straps to secure your load. With a range of accessories also available Milford's ErgoRack™ modular system can be easily tailored to suit your needs, saving you time and money.