For many of us, it can feel as though all we do is work to maintain a busy lifestyle, battling the increasing cost of living and daily expenses, making it difficult to take the time to enjoy a holiday and time with the family. This has led to an increase in younger people and families packing up, looking to enjoy the nomadic lifestyle, travelling, learning, and experiencing what Australia has to offer. This migration used to be limited to Grey Nomads, but as time has gone on, more and more young people and families have begun to travel in caravans at their own pace. After experiencing prolonged periods of lockdown during Covid, many have pulled up stumps and spread their wings to experience our country. Many of which previously spent their holidays travelling internationally but have now changed focus locally, to enjoy what we have in our backyard. The pandemic encouraged not only many to shrug off the 'cabin fever' that resulted from the lockdown but also empowered many employers to offer remote working conditions. As well, many parents began homeschooling. With this newfound freedom and the changes in the real estate and rental markets, many have sold up or rented their properties out and have begun a more minimalist nomadic lifestyle without the shackles of a nine to five office job and restrictive responsibilities of home ownership or renting in the housing market.
What is a Caravanning Family/Green Nomad?
For those with young families, often the last thing you get to do is travel. Most of us have seen travelling family blogs or similar content on social media - envious of the freedom and beautiful destinations they get to enjoy. Recently, new subgroups of this nomadic existence have emerged, such as Green Nomads, who embrace life's experience and opt for a Van Life to bolster their kids' education. The term 'Green Nomad' describes those enjoying their travels in an eco-friendly manner, and the more sustainable, the better. As a rule of thumb, to commence a caravanning lifestyle one must reduce the material possessions that they can take with them, lending great consideration to what is an essential item and what's an unnecessary luxury or expense.
Starting a family or having a young family can lead to greater expenses. With more mouths to feed, reduced working hours, childcare costs and the typical mortgage or rent, it's no surprise to understand that for some, this is an unsatisfying experience. Add to this the cost of extracurricular activities, schooling expenses and long days on the churn. Many have opted to begin spending more time together and enjoy the experience of a travelling family - on the go.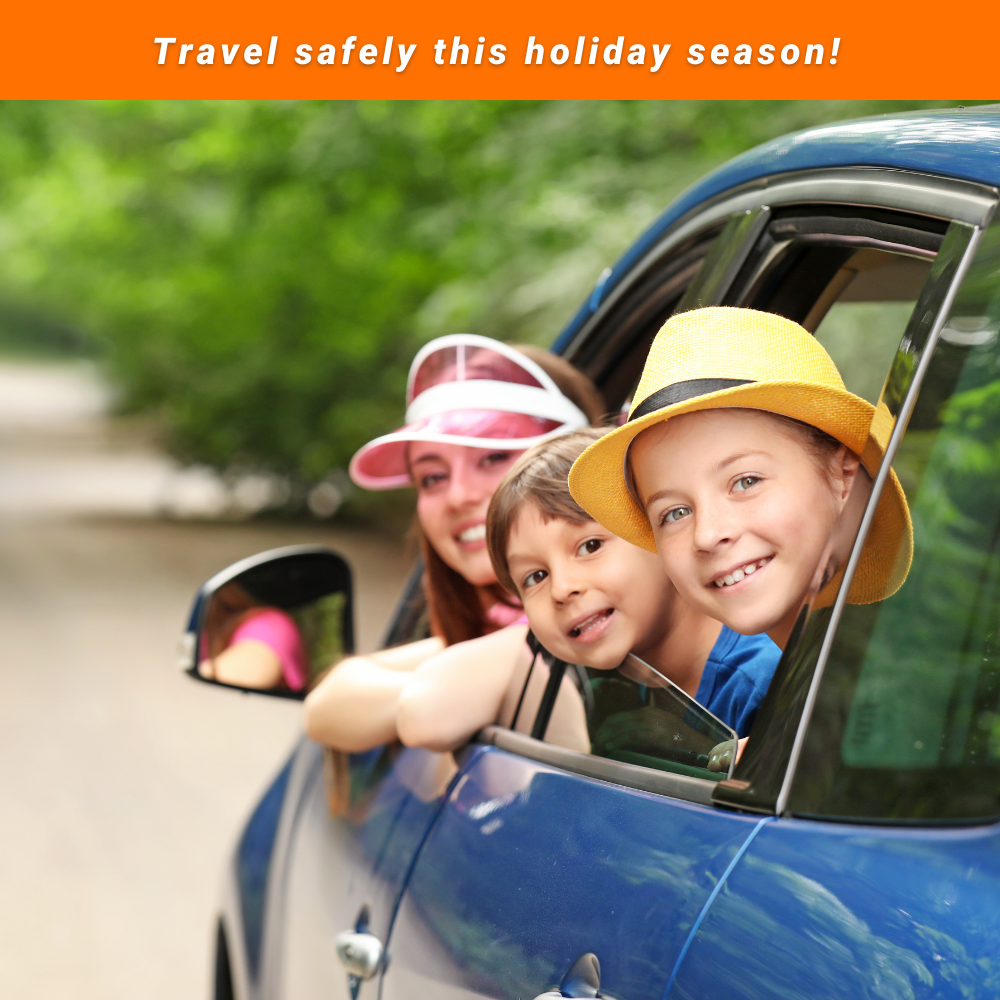 Why are Trip Preparation and Safety Important?
Our families are the most precious cargo we'll ever transport…followed secondly by your caravan and towing rig, so everything must be prepared for the journey ahead to ensure you make it to your destination safely. After selecting the correct caravan and tow vehicle for your travelling life, an important starting point is to consider the benefit of a driver caravan towing course. There are many towing educators nationally, such as Tow-Ed. Providing knowledge and experience in handling a large tow vehicle in real conditions will enable you to equip yourself for the road better and ensure your family's safety. It's a great idea for all potential drivers to prepare for their upcoming journey by practising towing beforehand. Drive your tow vehicle and van in low-traffic areas, anticipate corners early, anticipate your turning circle, travel at a lower speed, factor in wind and sway and practice reversing your van. For useful towing safety advice before embarking on your family adventure, you can find safety tips through the Caravan and Camping Association Top Tips for Your First Time Towing | Lets Go Caravan and Camping.
During the preparation stage, planning is a must! We spend so much time anticipating a holiday that it would be a shame to have it cut short because of poor planning and preparation, having to pack up and head home due to budget constraints or an unexpected financial or equipment blowout. Plan out the duration and destinations you're hoping to visit and any major experiences you and the family plan to undertake. This will assist with budgeting and a timeline for travelling. There are some useful road trip planner apps, such as Wikicamps, offering reviews, campsites, directions, travel advice and points of interest around Australia. Plan your route and create a flexible itinerary. For outdoor adventure, factor in the climate and seasonal changes and include all non-negotiable destinations. Research all the places you want to visit before setting off. Do plenty of research using apps, check out google maps and look for useful blogs and forums with tips and feedback.
When it comes to budgeting, the three major expenses to consider are fuel, food, and living expenses. Most of us are yet to discover the elusive money tree so aside from savings, some travelling families prefer to continue to work ensuring that the journey and fun continue. The options for employment on the road are vast within some instance, pre-existing remote employment a possibility or seasonal and casual work and even social media for those willing to give it a try. Even if you don't think you're equipped, try blogging so that you can share your family's travel adventures.
The weight of your caravan and tow vehicle impact on the safety and budget of your family's journey. Towing your temporary (or in some cases permanent) home on wheels, it can be difficult to narrow down what is essential item to take and what may be unnecessarily adding extra weight and taking up precious space. If this is your first time travelling as a family in the van, some essential items you might need are: grey water hose, drinking water hose, tap connections, water filter, power cord, wheel chocks, tools, wheel locks (if required), levelling ramps, towing accessories (mirrors), UHF radio, tyre pressure reader, tyre inflater/deflator, mat/ground cover for under your awning, awning supports/pegs, folding tables, comfortable camp chairs, privacy screen for your awning, bbq (if you plan to cook outside), first aid kit/snake bite kit, map/GPS, clothesline for under your awning (so others can't see your unmentionables), phone, electronic devices for work and schooling (and suitable wi-fi for when connectivity is required), solar set up (if required), storage bag for rubbish and/or laundry, fire extinguisher and fire blanket.
It's important to check your tow vehicle and van for safety and general maintenance before you set off. For your tow vehicle: check the engine - radiator, oil, brake fluid levels. Check battery terminal connections, check the tyres (tread and air pressure levels), check the towbar – retaining pin, R-clip, towball torque, and check the vehicle owner's manual for towing capacity (GVM & GCM). For your trailer/caravan: pack the vehicle and van evenly, ensuring weight is evenly distributed, and ensure everything is secure and locked down to prevent movement during travel. Check the towball weight (maximum towball weight specified on towbar rating label) using a towball weighing device (with the caravan/trailer loaded), check caravan/trailer tyres (tread air pressure levels, wheel nuts), check the trailer wiring harness to ensure it's in good working order and connection to the vehicle is sound and reliable. Check the brakes (vehicle and caravan/trailer), safety chains and D-shackles that attach to the tow vehicle. Test caravan/trailer lights to ensure brakes, indicators, reversing, and hazard lights are all working and check the caravan/trailer externally. Do a walk around your tow vehicle and van to check that everything is as it should be. This video provides a useful checklist 12 Important Safety Tips Before Towing - YouTube
Travelling with Pets
For many of us, travelling with the whole family includes a beloved pet. Some useful tips to help include your fur baby include:
Comfortable portable bedding that is easy to pack up and doesn't take up a lot of space.
Up to date with vaccinations and any required medications and ensuring that microchip information is current and correct.
A lead for walks and stop overs, also consider a longer lead attaching to the caravan to allow them to move about when the van is parked or a lightweight doggy fence to use as a secure pen when parked.
Restraints for in the vehicle while travelling.
Consider a cargo barrier to separate your pets from the occupants of your vehicle.
Sturdy water and food bowls.
Food and snacks.
Bags for picking up after toilet breaks. It's a good idea to keep a stash in the car and the caravan.
Before taking your pet with you on the journey, consider if it's best for them or do they get car sick. Are they happy in new environments? Are they comfortable around strangers or unfamiliar kids? Are they happy being restrained on a lead for long periods? Will they listen when called or disciplined (staying away from dangerous waters with crocs or holiday park swimming pools full of splashing kids)? Are the destinations you plan to visit pet-friendly (checkout the Wikicamps app for pet-friendly campsites)? A useful resource if you're looking for advice on travelling with your pet https://www.caravanningwithpets.com.au/
Earning and Learning on the Move
If your family is planning on a decent adventure and there aren't enough savings to keep you going, supplementary income is a smart option. Thanks to Covid many employers have developed more flexible working arrangements; check with your work to see if remote working is an option. If not, there are many other remote working employers out there. If you're after something completely different from your regular profession, check out casual employment opportunities along the way, such as:
Temp work.
Fruit picking.
Casual farm work.
Housesitting/pet sitting. Groundskeeping, cleaning and admin jobs at holiday parks (you may even get campsite discounts).
Blogging about your adventures, creating social media content that attracts advertising and sponsorship.
Transferable work skills such as hairdressing (offer haircuts to other campers etc.).
With finances covered, the kid's education is the next area requiring careful consideration, there are a few options available for your family depending on the length of time you plan to travel and type of education you want for your kids.
Maintaining the kids existing school enrolment: for shorter trips, discuss the options with the school. Often, they can provide classwork to take away and complete during the journey. You might be able to tie it in with the geography, history, and firsthand experience that the kids will be exposed to along the way.
Homeschooling: you will need to follow the correct procedure to become an educator, however, this will give you the freedom to create your own lesson plans and enable a longer or more permanent travelling arrangement without the restraints of school enrollments.
Distance education: offered by the Department of Education for your home state, you can obtain a standard curriculum and timetable to follow online while travelling. If you're in NSW, you can find information here. As parents, it's up to you to ensure that adequate time and effort is dedicated to educating your children while on the road!
Tips and Reminders to Prolong Your Journey
Money is usually the big reason that the fun must end. Here's some advice for a cheap family road trip to save along the way and prolong your adventure:
Use Fuel Apps for the cheapest fuel prices, and reduce fuel consumption (reduce weight, travel at a lower speed, correct tyre pressure).
Ensure your tow vehicle and caravan are serviced regularly to prevent breakdowns and unplanned maintenance issues.
Don't waste money buying coffee. Bring your coffee maker with you! - Free campsites, discounted accommodation (local visitor centre for vouchers and coupons, sign up to holiday parks).
Meal plan, prepare and cook your food, purchase produce that's in season (cheaper and tastier), and reduce eating out/takeaway.
Shop at larger supermarkets in bigger towns if travelling remotely.
Activities- find free or low-cost entertainment, and visit information centres for local discounts.
Spending time with the whole family (furry friends included) exploring and embracing all that Australia has to offer is a goal for many. With planning and preparation, the adventure can be as long or short as you choose. With the opportunity to work and learn along the way – it's a definite choice for many. Perhaps your family might find a new home base and embrace a tree or sea change. While you're at it, maybe a career change too. Once you find the right tow vehicle and caravan for your family and prepare accordingly, a big adventure will enrich your lives, through different opportunities you wouldn't find otherwise if you were working a 9-5 job in the city. Embrace the freedom, find fulfilment, become self-sufficient, more active and enjoy better mental health. You might even get the kids off their devices and out enjoying the world more.
Another sensible towing recommendation is to consider using a weight distribution kit. These kits are ideal for levelling the entire load across both the tow vehicle and caravan. In the event that you end up gathering more possessions that you originally intended on your travels, this is one sure way to provide extra peace of mind and increase towing safety. You can find more about weight distribution kits here: Milford Weight Distribution Hitches.