Milford's all new, high capacity, roof rack solution for commercial vehicles.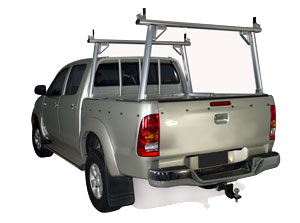 New EcoRack delivers a high load capacity while its modular configuration maximises your return on investment. Available in both dual/triple crossbar and full length, high sided, multiple cross bar with ladder roller configurations, EcoRack features a modern design utilising heavy duty, anodised aluminium construction.
EcoRack's lightweight, aerodynamic design reduces fuel consumption and wind noise while also maximising the load carrying capability of all vehicles, especially those with relatively low, OE roof load ratings.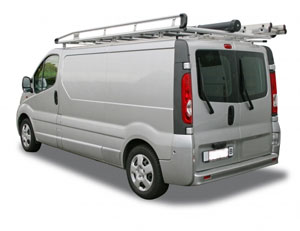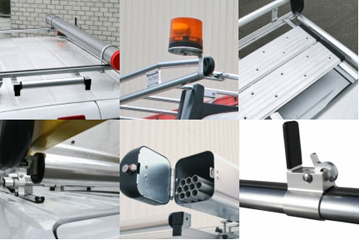 EcoRack's wide range of accessories are designed to enhance productivity and user satisfaction. The EcoRack accessory program includes everything from ladder clamps and rollers to beacon holders, conduit carriers, cargo stops and load platforms.